New ART!!
'Almost Out of Reach' on my Digital Painting page!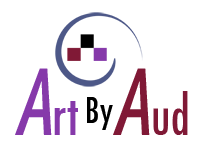 Contact Audra at: audra@artbyaud.com

Follow me on Twitter!



Share this site on Facebook and Like my Facebook Artist page!



"Software Artist"
I am a software engineer as well as an artist, and I enjoy mixing the two fields whenever possible!

My "Alice's Adventures in Wonderland"-themed and art-packed iPad app was on the Apple App Store starting in 2016. NOTE: That version has expired and may no longer be available.

Alice: 3D Flying Cards - Wonderland Playground For iPad

Enter the Wonderland Playground.
A pack of playing cards is flying down upon Alice.
Five of them are 3D Cards.

Facebook App Page: https://www.facebook.com/Alice3DFlyingCards


Greeting cards with new background art from
Alice 3D Flying Cards on my Digital Art page!